Talk by Paul Franks, Yale University
Fichte's Kabbalistic Realism
Thursday, April 14, 2016
4:00 PM - 7:00 PM
Performing Arts & Humanities Building : 441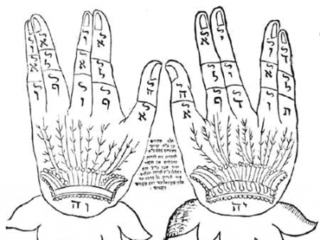 UMBC DEPARTMENT OF PHILOSOPHY
                     invites you to a talk by
       
                         PAUL FRANKS
Professor of Philosophy, Religious Studies, and Judaic Studies
                                Yale University
                          Thursday April 14th, 2016
                                       PAHB 441
                                          4:00 pm
           "Fichte's Kabbalistic Realism:
         Self-Consciousness, Other Minds,
               and the Restraint of Force"

ABSTRACT:
Johann Gottlieb Fichte (1762-1814) made an extremely innovative and important argument that no mind could come into being unless there were at least one other mind to summon it into being, and that the process whereby one mind solicits another also contains the foundation for human rights.  However, the details of his argument are much disputed.  I will contend that an essential ingredient of his argument is the concept of tsimtsum or contraction, drawn from kabbalah or Jewish mystical tradition.  I will also explain how such a concept came to be deployed by Fichte, despite his open hostility to all things Jewish and his infamous role in the development of anti-Semitism.
co-sponsored by Judaic Studies